A Celebration 10 Summers in the Making!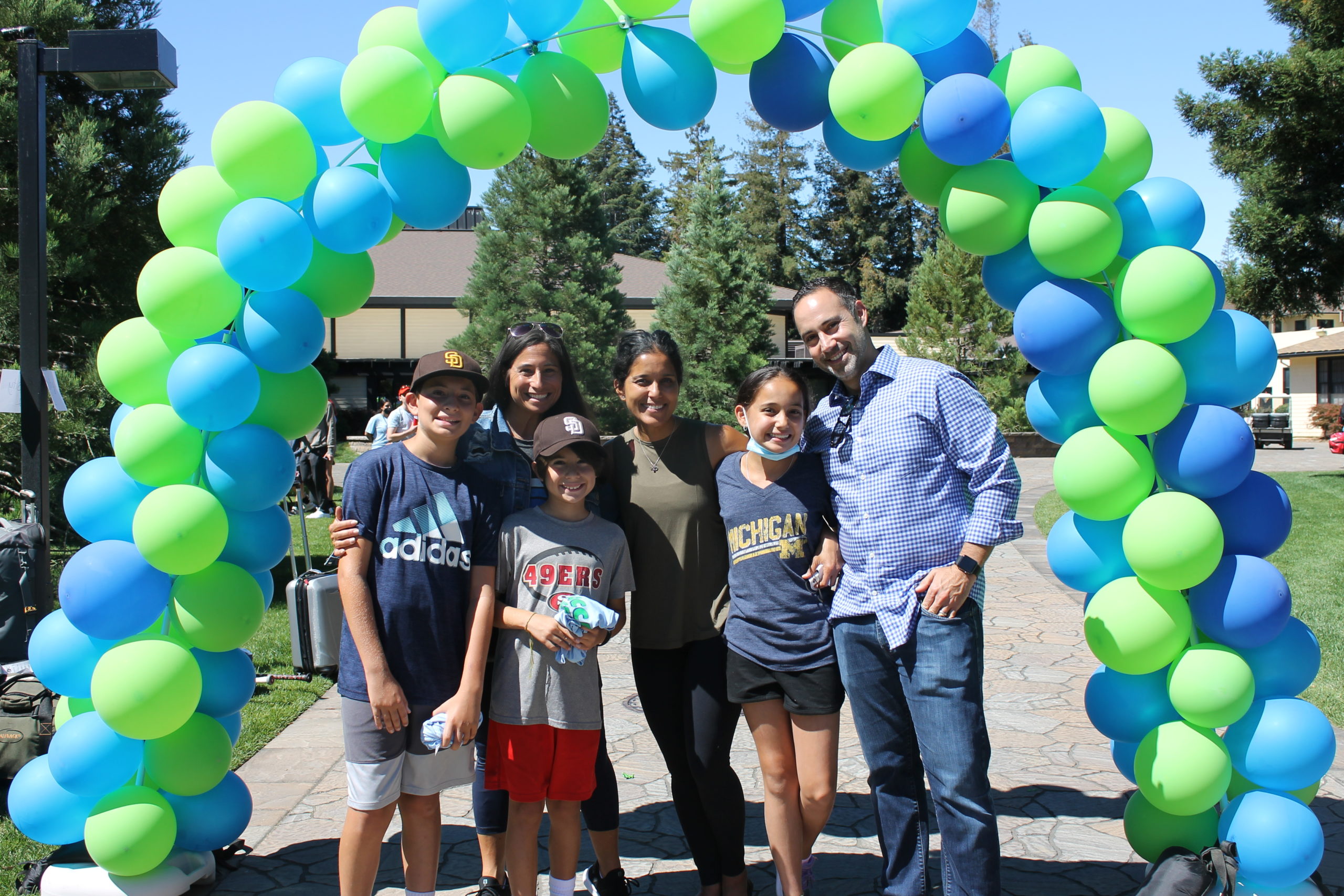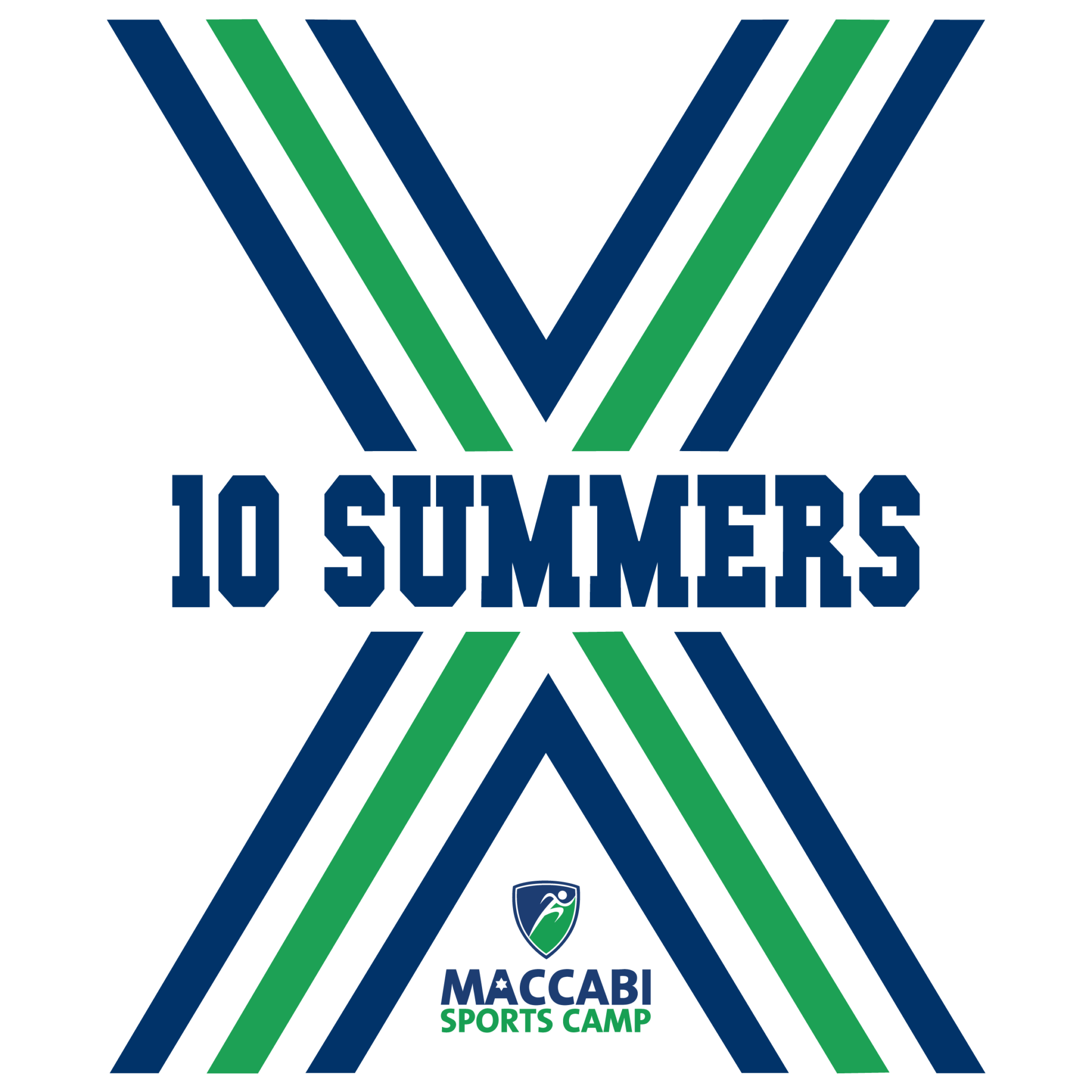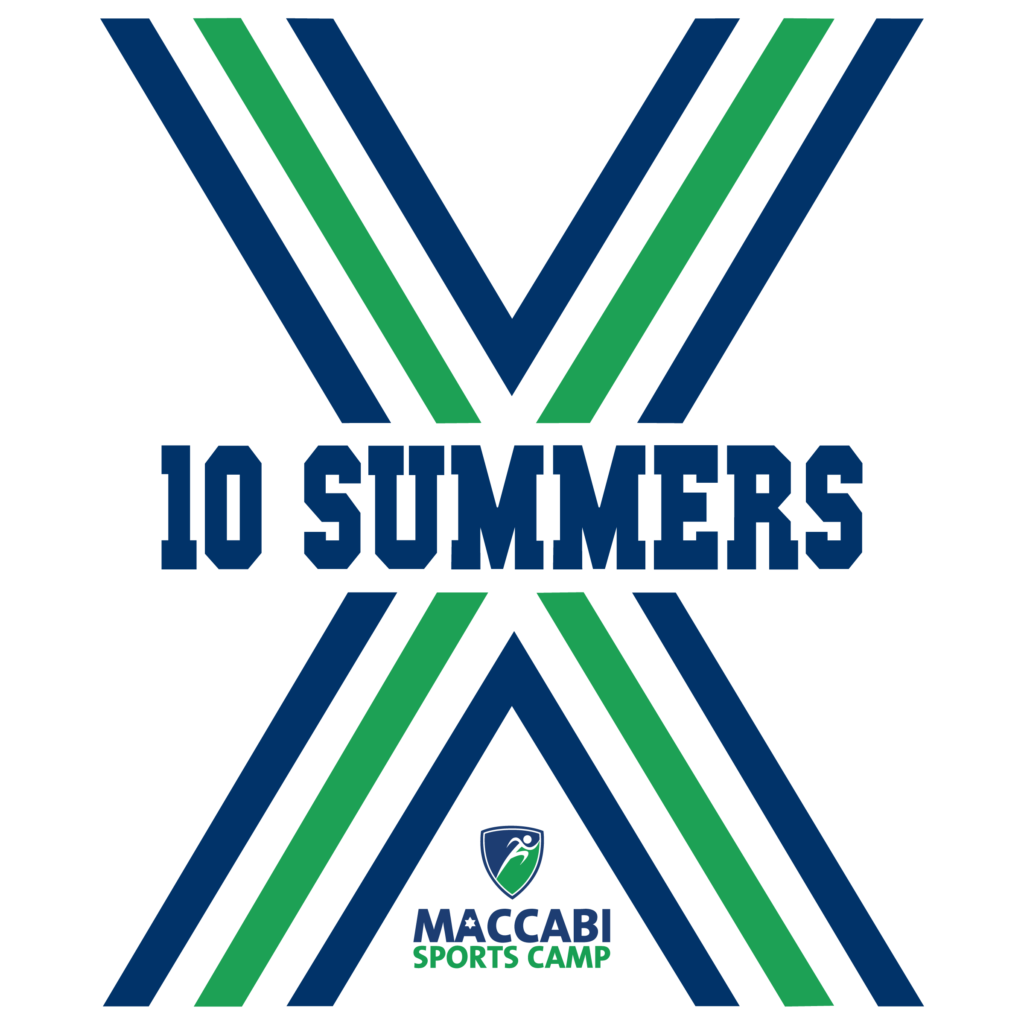 July 1, 2023 • 3:30 pm – 10:00 pm
Menlo College
Join us for an evening of the best camp has to offer. Make new memories with old friends and celebrate this milestone achievement for Maccabi Sports Camp.
Open to all ages • Children under 16 must come with an adult

Parents whose children will be at camp as campers are invited
but encouraged to consider the impact of your being at camp on your child's experience.
schedule
3:30 pm – Shabboptions on the Quad
5:30 pm – Alumni/Guest Schmooze
6:30 pm – Dinner
7:45 pm – Dancing
8:30 pm – Havdallah, Campfire, and S'mores
10:00 pm – L'hitraot
Shabboptions
A Maccabi Sports Camp Tradition. Celebrate Shabbat with free choice activities on Menlo College's beautiful quad. Play cornhole, toss a frisbee, dominate some Gage, or just sit and reconnect with your camp family.
Alumni/Guest Schmooze
Spend time with Maccabi's leadership reminiscing about
where we've been and where we're going.
Dinner
Even though it is Saturday we will join together for a traditional Maccabi Shabbat dinner.
Dancing
Show off your moves as we dance the night away to camp classics.
Stretching is HIGHLY encouraged.
Havdallah, Campfire, and S'mores
We'll gather around the campfire, say goodbye to Shabbat, and then sing our favorite songs with an All-Star lineup of past and current Maccabi Songleaders
while enjoying everyone's favorite gooey, chocolatey, marshmallowy, treat.
L'hitraot
See you at the next reunion in 2033!
TICKETS
$36 • $72 • $108 • $180

Ticket prices are on a sliding scale, pay what you are comfortable with.
We do not want money to be a barrier to attending
so please get in touch with Josh for financial assistance.
FAQ
Can I stay at camp?
While we would love to have the extra visitors,
the dorm space at Menlo does not allow for overnight guests.
There are many great hotel options close by from Burlingame to Mountain View.
Can I arrive early?
As you know camp is a special place and we want to minimize the impact on our camper's experience by being overwhelmed with visitors so please do not arrive before 3:30 pm.

Will there be parking?
Yes!

What should I wear?
Even though we are re-creating a Friday Night experience there is no need to wear white, wear your best camp attire. Swag is strongly encouraged – speaking of SWAG…

Will there be SWAG?
Have you ever known Maccabi Sports Camp to miss an opportunity for SWAG?

Can I take photos/videos?
We want you to enjoy your time at camp. We will have a professional photographer onsite as well as our camp photographer taking photos and videos from the evening. Our campers do not have their devices and we would love for you to unplug for the evening as well.
If you choose to take photos of yourself and your friends that is ok, but please no posting of campers to any social media.

For any other questions please contact Josh Steinharter