If there's one thing our campers love, it's swag in the form of clothing and gear! And, frankly, we pride ourselves on providing the best of the best.
Whether it's the unique T-shirt for a given summer or those coveted Third Year Hoodies and Fifth Year Fleeces, Maccabi Sports Camp leads the league in branded gear.
If you're looking to expand your camper's swag game, check out these items available for purchase on our Squad Locker page. 10% of each purchase comes back to camp.
Packing for Camp
Having the right clothing and gear for camp takes intention and thought. With a wide range of activities over the course of a session, it is important for each camper to pack wisely. Each camper is different; for instance, some may go heavy on socks while others might need more t-shirts. We encourage you to consult our Packing List but also advise that you use it as a guide.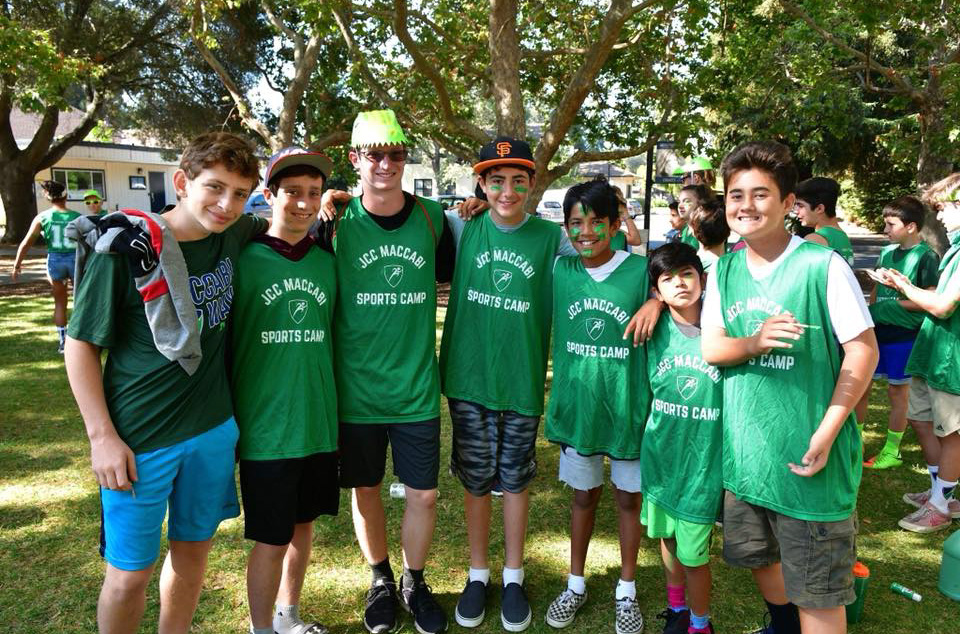 Here are a few important reminders that we are often asked about:
Clothing Guidelines
Campers must wear appropriate clothing and footwear at all times.
During sports, campers must have appropriate equipment and proper footwear for their sport (sneakers or cleats).
Clothing with inappropriate logos or words such as references to alcohol, drugs, or profanity are prohibited. Camp reserves the right to determine if a camper's clothing is inappropriate.
On Shabbat, all campers and staff members are asked to dress in a clean white shirt. Polo shirts, button down shirts, or even clean white t-shirts are okay. (You do not need to purchase new clothes for Shabbat; any clean, white top will suffice.) Pants, shorts, and skirts do not need to be white.
Please be sure to clearly label all items that you send to camp with your child. The best way to ensure that campers return home with all of their belongings is to have their name on everything. To make labeling easy, we have partnered with Label Daddy. They can create personalized labels for everything from clothing to water bottles. As a bonus, a percentage of all of their sales will be donated back to Camp! More information on Label Daddy is available in CampInTouch.
Laundry Service
We provide laundry service to all campers at no additional cost. Laundry will be done once during each session, likely picked up around Day 8 and returned washed and folded on Day 9.
Your camper should bring enough clothes to last 10 days, but keep in mind that campers are very active and may change clothes more than once each day, particularly items like socks and T-shirts.
Bedding
All campers will be provided with a linen package that includes two sheets, blanket, pillow, pillowcase, towel, and washcloth.
LINEN PACKAGES WILL BE AVAILABLE IN EACH DORM ON OPENING DAY.
YOU DO NOT NEED TO REQUEST A LINEN PACKAGE IN ADVANCE.
While we are able to provide campers with a linen package, we have found that campers typically prefer to sleep with their own bedding and bedtime- related items, such as pillows, stuffies/lovies, or other comfort items from home.
That said, campers are encouraged to bring their own bedding as it is generally they are more comfortable than industrial linen and help campers to feel more at ease when away from home. The mattresses at camp are twin XL (39" W x 80" L). In addition to a fitted sheet, campers should bring a top sheet and blanket, or a sleeping bag if they prefer. They will also need a pillow, pillowcase, and 2-3 towels (1-2 for showering and 1 for pool use.)