Welcome Basketball Head Coach Colandra "Bri" Davis!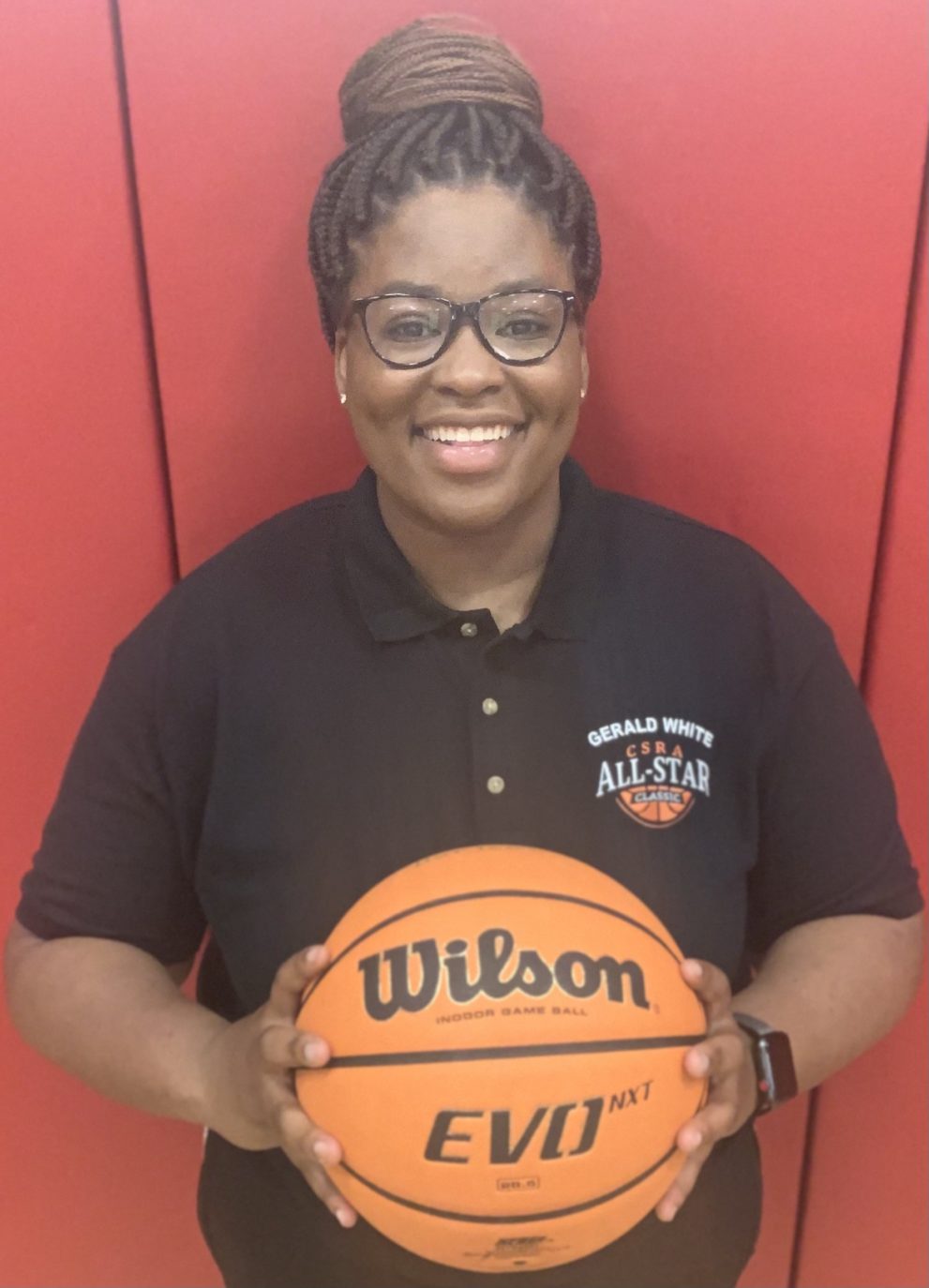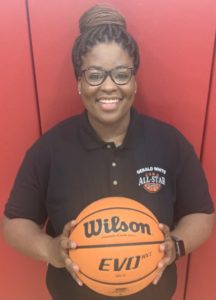 Coach Colandra "Bri" Davis joins the JCC Maccabi Sports Camp family for her first summer as Head Basketball Coach!
A native of Augusta, Georgia, Coach Bri attended Hephzibah High School under the guidance of Coach Wendell Loften and finished her high school career with an impressive 72-15 record in three years. During her senior season, Coach Bri helped lead their team to a region championship, state playoff run, as well as a 26-4 record. Following the season, she was selected for the Georgia vs. South Carolina All Star Game and committed to play collegiately at East Georgia State College under the legendary Coach Bud Childers. Upon graduating with her associate's degree, Coach Bri transferred to Point University to finish her collegiate career on both academic and athletic scholarships. As a two-sport collegiate athlete in basketball and lacrosse, Coach Bri served as a starter, captain, and ambassador for the respective universities. She also received postseason awards for her academic and athletic abilities.
During her senior year at Point University, Coach Bri began her coaching career at Lanett High School in Lanett, Alabama. She volunteered as a community assistant coach for the girls' basketball team for player development and helped lead the team to the 2A Area 8 Region Championship. Shortly after graduating, Coach Bri continued her coaching career as a basketball specialist at Camp Starlight in Starlight, Pennsylvania. Upon completion of the camp, she signed a dual contract to play basketball and lacrosse, as well as obtain a master's degree in International Relations from Nottingham Trent University while serving as an ambassador for Basketball England, where the goal was to grow participation levels of men's and women's basketball in the Midlands. She also led NTU's team to its first undefeated season, while being promoted in the league.
Upon completion of the 2016 season, Coach Bri returned stateside for a brief stint in law enforcement before beginning her career in education where she currently serves. She has coached in various programs and camps in the Central Savannah River area to include a notable year at Thomson High School in Thomson, Georgia under the legendary Coach Michael Thomas. During her tenure, Coach Bri served as the head JV and assistant varsity boys' basketball coach. Under the tutelage of Coach Thomas, Coach Bri led the JV boys' team to a 9-2 record while assisting the varsity boys to a region championship, Elite 8 state playoff run, and a 21-6 season record for the first time in nearly thirty years.
In addition to coaching boys' basketball, Coach Bri started and established the girls' lacrosse program at Grovetown High School in Grovetown, Georgia. She also was hired by US Lacrosse as a Sankofa Clinician before the COVID-19 pandemic.
Currently, Coach Bri is a Health and PE teacher at Harlem Middle School in Harlem, Georgia where she serves as the head basketball and track coaches. Her coaching philosophy is based on the foundation of establishing solid fundamentals before competing no matter the level of competition. Only then can the player's skill set develop its own identity in their respective sport. Coach Bri's philosophy is laced with grace, self-discipline, patience, compassion, mindfulness, selflessness, faithfulness, courage, and camaraderie. She will complete her teaching certification in May and looks forward to coaching, mentoring, and working with you all this summer!