Welcome Head Baseball Coach Will Chapman!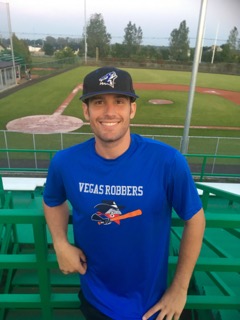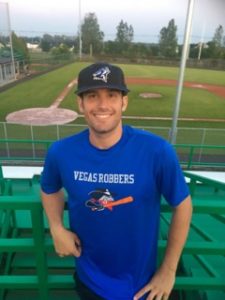 Will Chapman joins the JCC Maccabi Sports Camp for his first summer to help campers love and respect baseball as much as he does. Will played baseball in college and professionally. His playing career has taken him all around the US as well as to Australia, Japan, and several countries in Europe. Will has coached baseball at all levels from Little League to college.
Baseball Playing Career
Will received a Division 1 baseball scholarship to play at the University of California at Davis. Will played his final two college seasons at Gallaudet University. While at Gallaudet, he was twice named a first team Jewish All-American as an outfielder by the Jewish Sports News. He was named to the All-Conference Team both seasons as well. As a junior he batted .397 and pitched a complete game win in the playoffs. In his senior year he was also named to the All-South Region Team after batting .414. This time he pitched 8 1/3 innings for a playoff victory. He was ranked nationally in RBI, Toughest to Strike out, Doubles, and Batting Average.
After college, Will played three seasons of Independent Minor League ball in the Pecos League and the United League. He was then signed to play professionally in Australia for the Redland Rays, where he batted over .300 again. After two seasons in Australia, he was signed to play in Europe. He was twice named to an International All-Star team composed of the top US import players from all over Europe. Will did not play the 2020 season due to the pandemic.
Baseball Coaching
Will has coached baseball at all levels from T-ball through high school and college. He was a volunteer assistant coach at Queens College in New York and at Cal State University San Bernardino. He was the hitting coach for the Onondaga Flames in the New York Summer Collegiate Wood Bat League where the team led the league in batting average, on-base percentage, and slugging percentage. The Flames were made up of Division I, II, and III players and won the league championship.
JCC Maccabi Games
Will played baseball for Team Los Angeles in 2002 (Baltimore), 2003 (Houston), and 2004 (Boston). Each of those teams won the gold medal and Will won the team MVP award in 2003.
Education
Will graduated with a degree in history from the University of California Santa Barbara in 2013. He received his master's degree in Sports Industry Management from Georgetown University in Washington D.C. in 2017 (Will played minor league ball in the spring and summer and attended school in the fall and winter).
This Summer at Camp
Will is excited to coach at the JCC Maccabi Sports Camp this summer. He looks forward to meeting the campers and passing on his baseball knowledge in a fun yet challenging atmosphere.