Welcome Back Jason Sinkoff – Tennis Head Coach and Athletic Director!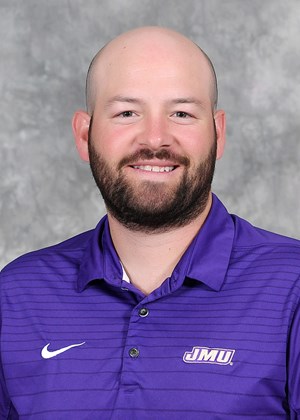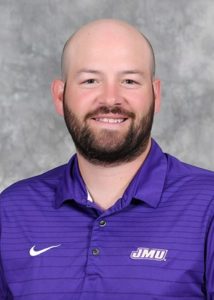 Jason Sinkoff is excited to return to Camp for his 6th summer as Head Tennis Coach and his 2nd as our Athletic Director. Welcome back Jason!
Coaching Tennis in College
Tennis Head Coach Jason Sinkoff is in his third season as the Assistant Men's Tennis Coach at James Madison University in Harrisonburg, VA. In his first year they finished with the 3rd most wins in program history going 16-7. Under his leadership, the program was completely turned around and became a serious contender for the conference title. In his second season they moved up to the #3 seed in their conference tournament for the first time in the program's history.
Prior to his time at James Madison, Jason was the Head Men's Tennis coach at Wagner College where he also received an MBA with in Management, finishing #1 in his class.
In addition to coaching at the collegiate level, Jason has coached youth at summer camps in the San Diego area and worked as the Tennis instructor at a residential camp in Wisconsin. In 2009 he served as the Assistant Coach for the boy's tennis team at Torrey Pines High School. That team won their conference title as well as the San Diego CIF Div 1 Title and sent graduates to compete at the collegiate level at UC Santa Barbara, Princeton, University of Arizona, UC Santa Cruz, UC Davis, UC San Diego, and Pomona College.
Playing Tennis in San Diego
Before he became a coach, Jason played tennis at Torrey Pines High School (San Diego, CA), Palomar College, and Hofstra University and was a Team Captain on his high school and college teams.
At Torrey Pines, Jason was named a two-time San Diego Union Tribune Scholar Athlete, and named to the All-City and All-Palomar League 1st Teams during his senior year. At Palomar College he played #1 Singles and Doubles and was voted Team Captain and Freshman MVP while obtaining a 4.0 GPA. He then transferred to Hofstra University to play Division 1 Men's Tennis, was elected Team Captain for 3 years, Intercollegiate Tennis Association Scholar-Athlete, CAA Commissioner's Academic Award recipient, and Senior MVP. Jason graduated in 2012 with a BBA in Marketing and a Minor in Management.
Tennis at the JCC Maccabi Games
He competed at the JCC Maccabi Games three times, 2002 Montreal, 2003 Houston, TX (Silver Medal in Doubles), and 2004 Boston, MA (Gold Medal in Doubles). In 2010 he competed in the Men's Open Division representing Team USA at the Maccabi Australia Games and won a Bronze medal in Doubles.
This Summer at JCC Maccabi Sports Camp
Jason is extremely excited to be back at JCC Maccabi Sports Camp. He's eager to see many returning faces and to help develop confidence on and off the court.